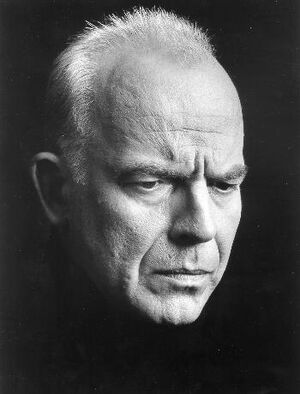 John Shrapnel (Jack Tanner in Death's Other Dominion) is a Shakespearean actor who made his television debut as Sussex in the classic BBC serial Elizabeth R. He went on to roles in the feature films Nicholas And Alexandra (1971), Pope Joan (1972) and Hennessy (1975), but he has mainly been seen on television, as Major Hardings in Edward & Mrs. Simpson, Lord Steyne in Vanity Fair, Detective Blake in Dennis Potter's Blackeyes, and Gerd Schulte-Hillen in Selling Hitler. His other film work includes Testimony (1988), How To Get Ahead In Advertising (1989), Two Deaths (1995), England My England (1995) and 101 Dalmatians (1996). Most recently, he has been seen as Commander MacIntyre in Bodyguards and Air Marshal Bentley in the BBC SF serial Invasion Earth.
Ad blocker interference detected!
Wikia is a free-to-use site that makes money from advertising. We have a modified experience for viewers using ad blockers

Wikia is not accessible if you've made further modifications. Remove the custom ad blocker rule(s) and the page will load as expected.