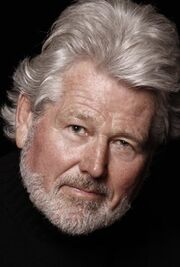 Jim Smillie (Mike Baxter in End of Eternity) is a prolific stage performer who has appeared in numerous musicals. He is perhaps best-known for his regular role as Dr. Alex Matthews in the 1970s British medical soap General Hospital, although he has made occasional guest appearances in series such as The Tomorrow People, Metal Mickey and Highlander. His feature film appearances include The Rise Of Minna Nordstrom (1976), International Velvet (1978) and Jaguar Lives! (1979).
Ad blocker interference detected!
Wikia is a free-to-use site that makes money from advertising. We have a modified experience for viewers using ad blockers

Wikia is not accessible if you've made further modifications. Remove the custom ad blocker rule(s) and the page will load as expected.